Cyprian Lewandowski
Assistant Professor
Summary of Research Interests:
Condensed Matter Theory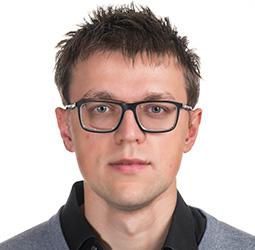 Dr. Lewandowski received his Ph.D. in Physics from the Massachusetts Institute of Technology in 2020. After spending two years as a post-doctoral fellow at the California Institute of Technology, he joined the faculty at FSU in 2022.
What captivates Dr. Lewandowski's research interests is the ability of interactions in a condensed matter system to completely alter that system's behavior. More specifically, Dr. Lewandowski studies emergent electronic phenomena, which can be as fundamental as plasmons or as profound as superconductivity, to explore the underlying physics and to identify their potential technological applications. A common theme throughout his work is the close connection between theory and experiments, both in developing an understanding of interaction effects and shaping the questions Dr. Lewandowski asks as a theorist.