Mark Riley
Professor, Dean of The Graduate School
Summary of Research Interests:
Nuclear Experiment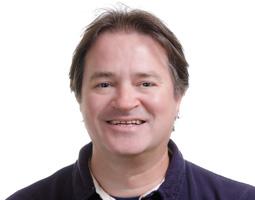 Prof. Riley received his Ph.D. from the University of Liverpool, England in 1985. His postdoctoral work was carried out at the Niels Bohr Institute in Copenhagen, at Oak Ridge National Laboratory and the University of Tennessee. He then returned to the University of Liverpool as an SERC Advanced Fellow for two years before joining the faculty at Florida State in 1990.
His research interests include the study of exotic phenomena associated with the atomic nucleus, in particular, nuclear superfluid behavior, unusual nuclear shapes and shape co-existence, the limits of nuclear stability, and insight into the structure of the nucleus from ultra-rapid rotation. These studies are carried out using accelerators and state of the art detector systems at FSU and at national laboratories in the US and Europe.