Sergio Almaraz-Calderon
Associate Professor
Summary of Research Interests:
Nuclear Experiment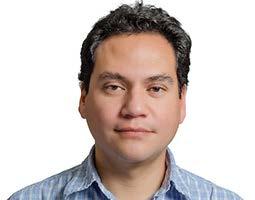 Received Ph.D. in experimental nuclear physics from the University of Notre Dame in 2012.
Postdoctoral Fellow at Argonne National Laboratory, from Nov. 2011 to Dec. 2014.
Joined the faculty at Florida State University in 2015.
Research interests: Experimental nuclear astrophysics, nuclear structure and nuclear reactions. In particular, the study of nuclear interactions and how they influence astrophysical processes.