From high school to the National High Magnetic Field Laboratory in one short year
By Paul Cottle, Florida State University, July 2, 2014
A year ago, Amelia Estry was addressing the Deltona High School Class of 2013 as its valedictorian and looking forward to beginning her studies as a physics major at Florida State University.
What a difference a year makes. This summer, Amelia is a member of a research group at FSU's National High Magnetic Field Laboratory, where she is studying antiferromagnetic materials that exhibit unique superconductive properties.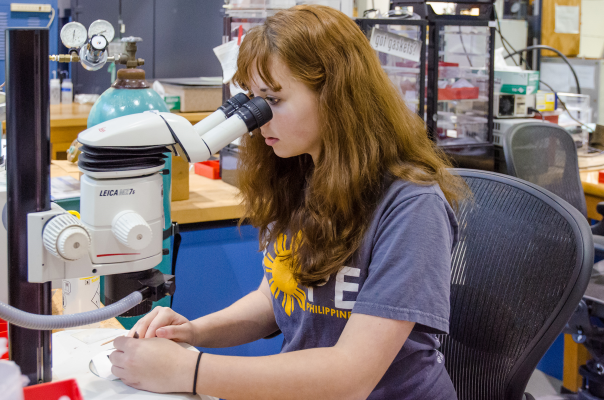 Producing the material in which she is interested, which includes the elements cerium and indium, requires 30 days of baking in a furnace at the laboratory.
In addition to her work in Tallahassee, Amelia's summer agenda included a working visit to New Mexico's Los Alamos National Laboratory, where she continued her work on materials science.